3XPO 360 Virtual Event App
Our virtual fair platform has been crafted and designed to be the best in the market. Organisers are able to customise the event. The exhibitors are given exclusively branded booths. The attendees are indulged in the extraordinary 3D World with 360 navigation views. Our Product is World-Class!
Easy Communication with all Exhibitors
Full control of hosting the seminar rooms
Greet Attendees when they enter the event lobby
Manage games room(s) or run special quiz for Attendees
Provide live support chat to Attendees at all times
Socialise with Exhibitors at the virtual Coffee Chat
Access to event pre-registration / post attendees' data, statistics and all event information
Do live presentations at Seminar Room
Able to communicate at all times with the Organiser
Record meetings with Attendees and generate reports after event
Communicate with Attendees at their respective booths through live video chat (Live Meeting for All & 1 on 1 Consultation Bookings)
Modern looking booths with amazing 3D navigation and 360 views, allowing Attendees to watch videos and download brochures
Clear Agenda given on the live  event
Accessible via 3XPO App on phone, tablet or desktop to attend
Enjoy the experience of navigating on 3D with 360 views
Easy to find information and identify the different Exhibitors
Will enjoy the live experience on all these: seminars, chats and video meetings and not pre-recorded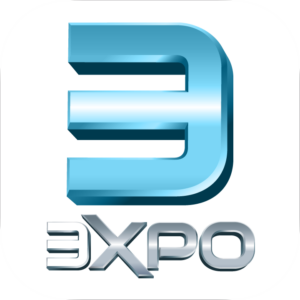 Smart devices have changed the way people work. The video meetings and virtual fairs have become a convenient way of connecting people locally and globally.  At 3XPO we believe that no matter how beautifully designed a virtual fair is, the outcome will never be good enough if attendees cannot join with the click of an App.  We have produced and crafted out the 3XPO App where attendees can easily attend events no matter where they are using their smart phones or tablets. With the 3XPO App, it is easy to notify attendees with news, updates, promotions and reminders towards the event day seamlessly.