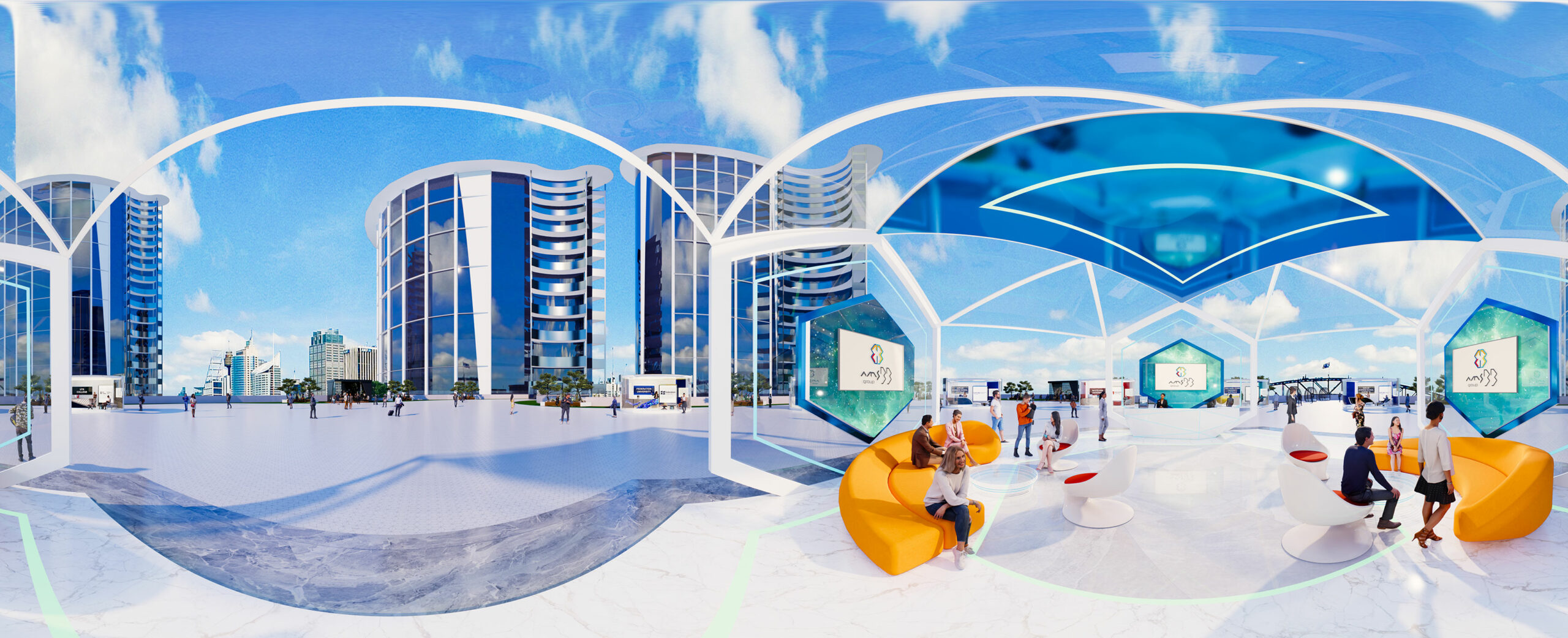 Are you having a hard time communicating with your audience, struggling to get your message across different people? It is no doubt that body language takes up a large component in face-to-face interactions because it is what helps us strengthen connections and build relationships. But what if there are certain factors limiting people to be physically present in an event, what approach should you consider? Always remember that more than focusing on what you want to deliver, you also need to consider how the information is being received by your participants. As technology continues to advance we should also learn how to adopt new strategies that would drive the growth of our institutions. Invest in an alternative that would bring the best of both worlds – combining the virtual and physical aspects of events to engage more people by making your event easily accessible.
Lucky for you, we've got exactly what you need.
Presenting to you 3XPO, your very own hybrid event platform!
Everything You Need To Know About Hybrid Events
What is a hybrid event?
A combination of a virtual and physical event attracting both your virtual and in-person attendees. You get the chance to tailor your event into the preference of your participants giving an optimal experience, whether it be virtually or physically.
Why are hybrid events important?
Hybrid events help increase your attendee reach as this allows remote attendees to participate virtually and gain access to information by participating anytime, anywhere.
What can 3XPO offer?
3XPO provides a platform wherein you can incorporate in-person and digital elements together with a realistic approach. More than offering different designs to choose from, 3XPO prepares unique features that will allow your participants to engage in a world-class setting.
How Can 3XPO Help Me Host A Hybrid Event?
1. Using the 3XPO platform, organisers and the 3XPO team will work together to set up the virtual booths of the exhibitors, adding videos, websites and brochures to give attendees all kinds of information.
2. Once the event starts, both the virtual and physical aspect of the event will occur simultaneously. You can have a team focused on the virtual attendees and another for those joining in-person.
3. Attendees joining virtually will visit the booths and listen to different discussions in the Live Session rooms and book a 1on1 meeting with any of the exhibitors present using the 3XPO 360 app.
4. Attendees joining in-person will be asked to show their QR code from the 3XPO 360 app so they can continue enjoying the event physically.
5. Exhibitors who are joining in-person will scan the customised QR code at the event hall using the 3XPO Tag app. This is to capture attendees' information which will be combined automatically with the data of those who joined virtually.
6. Once the event is over, exhibitors will extract their exhibitor data either through the 3XPO web platform or the 3XPO Tag app.
What Is The 3XPO 360 & Tag App Used For?
3XPO 360 APP For Attendees
• Register for the event through the 3XPO web platform.
• Download the 3XPO 360 app.
• Log in using the email entered upon registration.
• Present your QR code to enjoy face-to-face meetings.
• View event information and Event Agenda.
• Visit the Non-VR and VR of exhibitors.
• Join large discussions at the Seminar room.
• Listen to exhibitors in Live Session rooms.
• Book a 1on1 Consultation with exhibitors.
• Keep yourself updated by checking the notifications page.
3XPO TAG APP For Exhibitors
• Download the 3XPO Tag app.
• View the attendee list and the attendee event type – whether the attendee chose to join virtually, physically or both.
• Capture attendees' data.
• View attendees' profile.
• Edit and create attendee comments.
• View attendee comments.
• Save attendee comments even when offline.
• Export attendee list and comments.
• Use the list to follow up with attendees.
The key to attracting more attendees to join your hybrid event is to give them a sense of familiarity. It is great to offer new and unique functions, but it would be even better to partner this with functions that have been useful and common in physical events. By doing so, you are also helping your exhibitors maximise their time by talking to more attendees who are interested.
3XPO's goal is to ensure that each participant is comfortable and understands the main purpose of any event executed through the 3XPO platform and apps.